Our Management Team
Ag Worx provides a range of water pump and water filtration solutions to homes and businesses in the Waikato area. We also supply and service spa pools.
We are a family-run business that operates on the same principles we had when we were first founded 50+ years ago. Those principles include providing the highest standards of customer service, the best brands, and the latest water pump and filtration technology.
All this is made possible by the members of our team. Find out more about them today.
Terry
- Directors
Terry has been a dairy farmer, Builder, work in construction for Fletcher Construction, milking machine fitter and now a business owner. Along with wife Sylvia, they own both AG-WORX and FORSI Innovations. FORSI manufacture water filtration equipment for farms, industrial applications and municipal applications.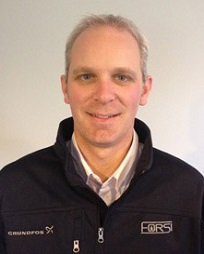 Craig Hawes
- General Manager
Craig Is Terry and Sylvia's eldest son. He started out in the workshop sweeping the floors and helping out in the assembly of the Jobe Valves. Over the years he has progressed on from fitting milking machines and water pumps to running the retail and parts store of AG-WORX. During this time he grew the Pool and spa side of the company by 80% in 4 Years. As the company grew he moved on to manage the business on a daily basis while Terry has concentrated on the growth and development of the products at FORSI Innovations. Craig is also the Operations and Marketing Manager for FORSI Innovations. This keeps him busy on a daily basis which he runs alongside his own business that he runs with his wife from home.